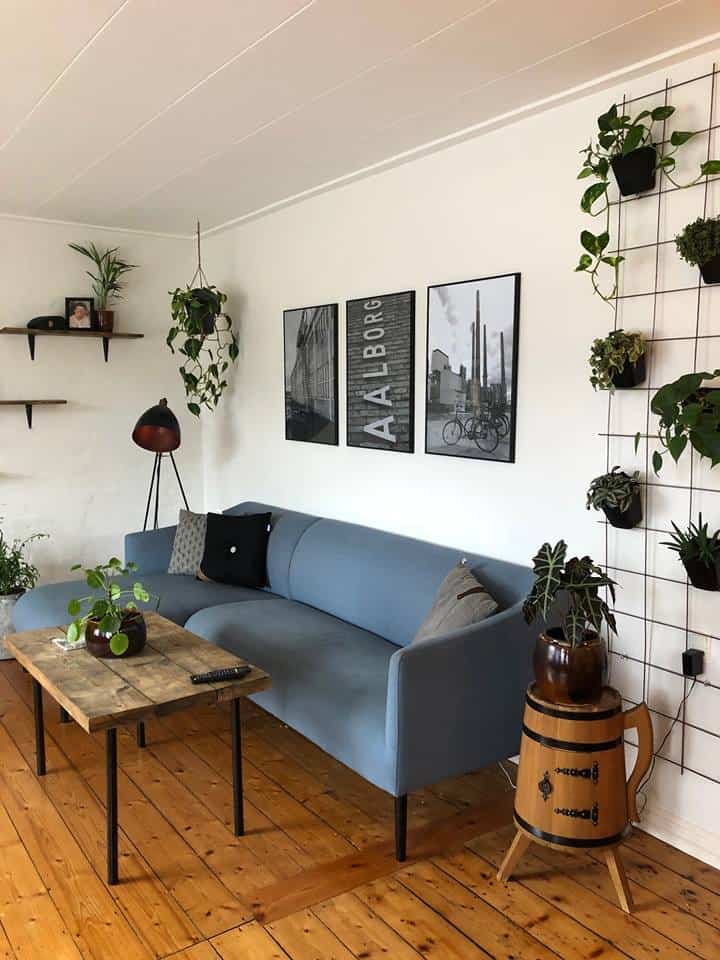 Plantevæg
En nem DIY der hurtigt skaber forandring
Vi stod pludselig med en stor hvid væg hvor der ikke var grønt. (Ja, vi er ikke så gode til hvide vægge) Oveni det, så har vi jo en stor kærlighed for planter, og vi kan altså ikke få nok. I skrivende stund har vi 60 i stuen. Nå men, tilbage til den hvide væg. Vi kørte i det lokale byggemarked og så var vi igang. Vil du også have en plantevæg? Så tjek denne lette guide.
Det skal du bruge
Et rionet. (Kan købes i diverse byggemarkeder)
Små kroge
Krukker (Vores er købt i ikea)
En boremaskine
Planter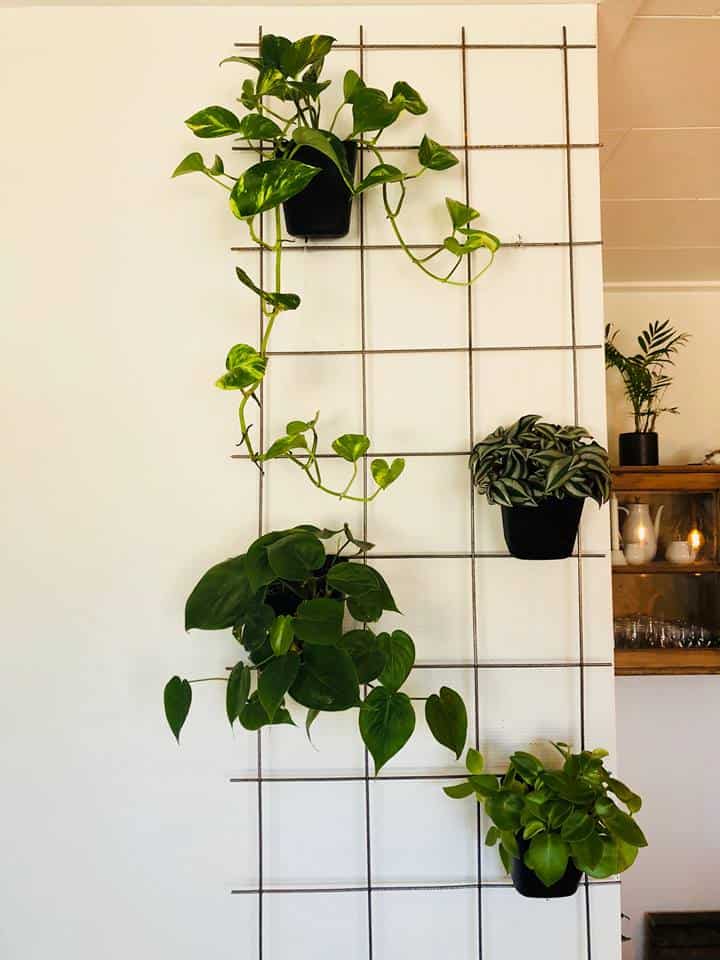 Potter
Vores potter er købt i Ikea til 4 kr. pr. stk.
DIY
Start med at bore huller til at hænge rionettet op i. Vi har 6 huller og vores rionet er ca. 2 meter i højden.
Herefter putter du ravpluks og så kroge ind i hullerne
Så hænger du rionettet op på væggen
Plant planterne og hæng dem op på rionettet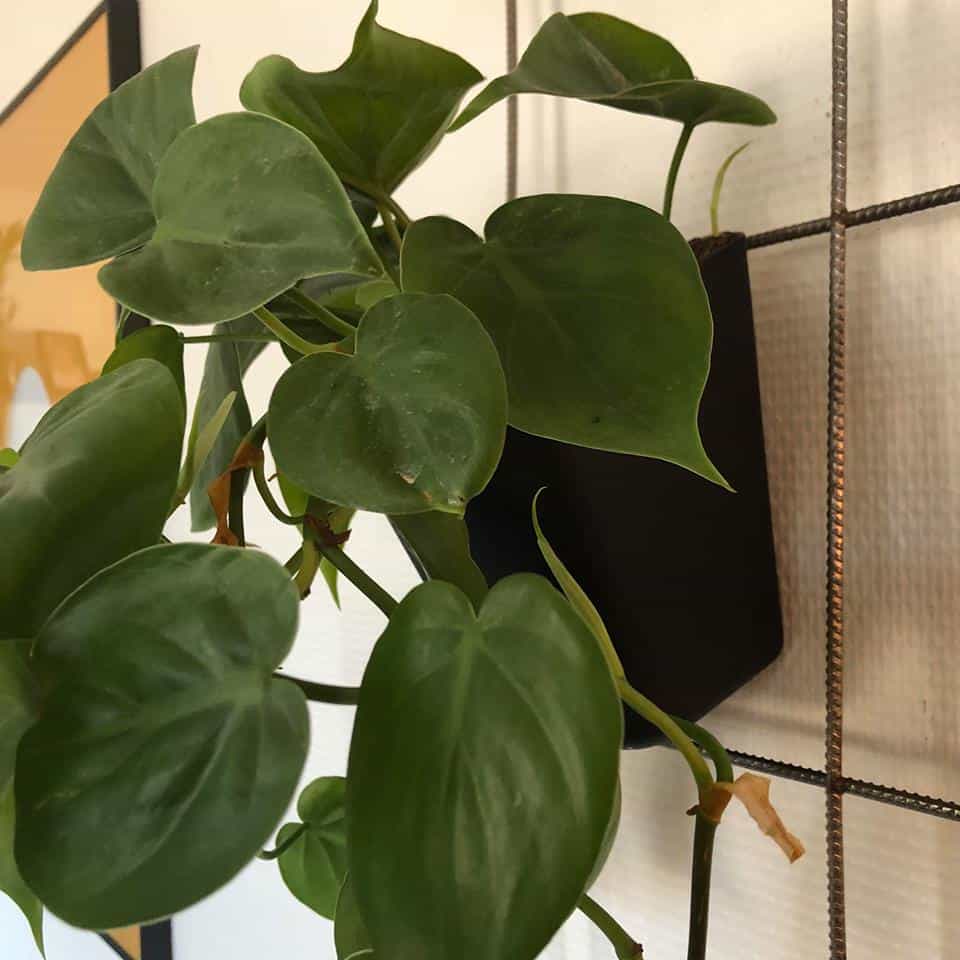 Hvilke planter er gode til en plantevæg?
Her er vores tips og tricks til de rigtige planter

---
Hængeplanter
Vi vil gerne have masser af grønt i stuen, så vi har valgt hængeplanter. Efeu, guldranke og vandrende jøde.

---
Vanding
Efeu, Guldranke og vandrende jøde, skal gerne holdes fugtige. Vi vander 1-2 gange om ugen.

---
Placering
Vælg dine planter udfra hvor dit rionet er placeret. Så de får det rigtige lys.